Dlaczego jedni ludzie są szczęśliwsi niż inni?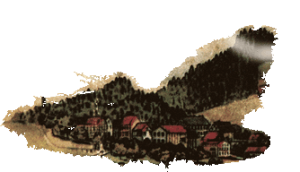 Sztuka życia to cała dziedzina wiedzy, do niedawna, znana tylko wybranym. Można się jej nauczyć, tak jak jazdy na nartach. Złe nawyki w życiu, negatywne myślenie i samoograniczające przekonania często uniemożliwiają nam osiąganie rzeczy, które obiektywnie jesteśmy w stanie wykonać. Jest możliwe byś akceptował siebie i swoje życie, byś był bardziej szczęśliwy. Więc rób to co umiesz z potrzebą serca, a dzieło Twoje będzie żyć.
Jeżeli zgodnie z dawnym, klasycznym przeświadczeniem sztuka jest naśladowaniem natury (mimesis), to sztuka otwiera nas także na widzenie natury, staje się sposobem poznawania świata, źródłem rozumienia samych siebie. Jednym słowem – życie sztuki, zrozumianej i głęboko przeżytej, może stać się początkiem sztuki życia.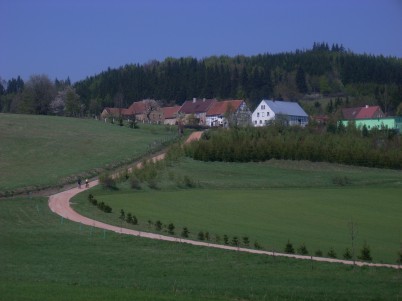 Przybliżymy Ci sztukę życia z naturą, sztukę piękna, sztukę smakowania, sztukę relaksu, sztukę słowa i sztukę bycia razem. 

 "Sztuka Życia"
Usłyszeć Ciszę w sercu swoim Uciszyć wszystkie niepokoje

Dotknąć nieuchwytnego

Zasmakować życia prostego

Zobaczyć niewidzialne w barwach stu

Tego wszystkiego doświadczyć możesz Tu …

                           BO …

Cóż warte życie, bez zachwytu porannego

Cóż warte życie, bez czasu poświęconego

Na zwykłość dnia błogosławionego

Na upieczenie chleba powszechnego

Cóż warte życie bez sztuki milczenia

Bez sztuki pierwotnego w sobie uniesienia

Bez słońca, powietrza, ziemi i nieba

Cóż warte życie Twoje Człowieku

Gdy tak naprawdę Ciebie Tu Nie Ma

Cóż warte życie bez przebaczenia
Bez sztuki ciągłego przeistoczenia
W miłości ziemi wrośnięci
W przestrzeni nieba nieugięci
W harmonii wiatru niedościgli
W eterze słońca sprawiedliwi
Żyjemy tu i teraz sobie
Kto poszukuje o nas się dowie
Kto zbłądzi w nasze strony
Cieszyć się będzie, że jest odnaleziony
Wejdzie drogą krętą
Na Górę Sztuki Życia
By odkryć Sens … Swojego Życia
Chlebem i Winem będziesz ugoszczony
Jeszcze nie raz zawitasz w te strony.   
Anna Kurpiel 4 grudnia 2013 r.



Text
W latach 80-tych wędrowali tędy prawdziwi turyści, traperzy. Chodzili boso, trzymali w ręku kij – MARZYLI!!! Marzenia były tak obfite, że z tych marzeń tworzyła się okazała i piękna przyszłość. Osada sypała się w zastraszającym tempie, lecz dwoje śmiałków: Wiktor i Władzia co weekend dźwigali na swych ramionach MARZENIA.
MARZENIA te udzielały się innym wytrwałym turystom i tak powstały Radzimowice dnia dzisiejszego!